When to Bet on Darts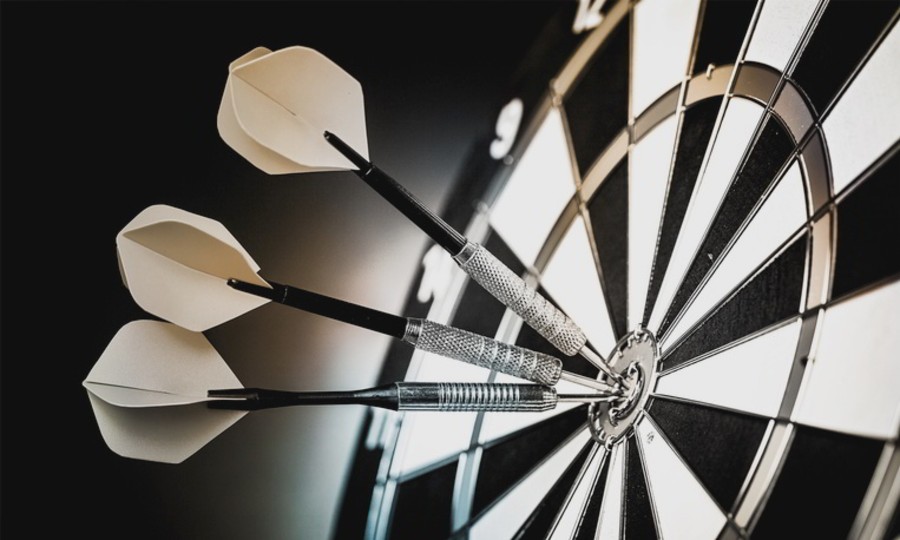 Darts has come a long way, evolving from a simple pub game with a niche following to a global sensation, beloved by millions of fans. It's a fascinating and unique sport, reliant on a very particular set of skills, rather than immense physical fitness, leading to the individual players having a wide variety of personalities and identities. This, in turn, makes the game a very unique one to watch, giving darts a special sense of charm that attracts a lot of fans, especially in the United Kingdom, where darts is highly popular and some of the top tournaments are held.
So, when can you actually get in on the fun and bet on darts? Well, there are plenty of different opportunities for darts betting throughout the year, with the darts calendar always offering up exciting events and thrilling drama. One of the top tournaments to pay attention to is, of course, the World Championships. These championships are held in December and January each year and take place at the Alexandra Palace in London. Even before the Worlds get underway, you can place forecast bets on who you think will win, and one the tournament starts, the variety of bets increases.
Many of the best betting sites provide a range of enhanced odds and special bets for the World Championships, and since all of the top players are in attendance, you can find a lot of value as long as you follow the sport regularly and know how the best players have been performing recently. Similarly, other big tournaments like the UK Open, European Championship, and Grand Slam of Darts offer more excellent opportunities for darts fans to place bets on their favourite players and attempt to win big money through their darts knowledge.
Another exciting event that offers a lot of potential value for darts betting is the Premier League of Darts. Unlike other tournaments, which are all over in a couple of weeks usually, the Premier League runs for several months and involves the top ranked players around playing at different venues in the UK, Ireland, and the Netherlands too. Home advantage can help a lot in events like this, so you can find value in backing the big Dutch stars to perform well on home ground, for example. Then, there's The Masters, which is exclusively reserved for the top 16 ranked players worldwide, reducing the risk for any upsets or surprises that could ruin your bets.