Advanced Darts Betting Strategy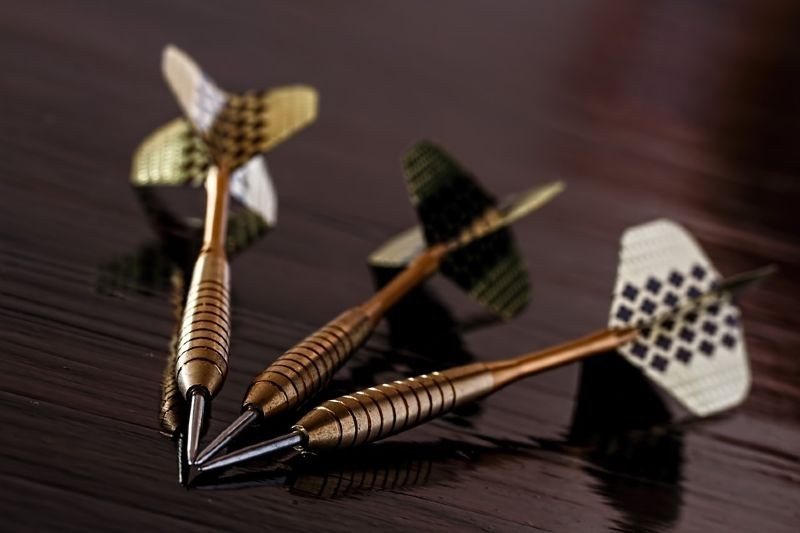 It's amazing to see just how far the game of darts has come from its very humble beginnings. It was once just a simple pub game back in the 20th century, but grew and grew into a global phenomenon, with some of the most colourful characters in the whole of sport standing up on the stage at grand events and aiming to win huge cash prizes through their talent of flinging a few darts at a board with numbers on it. It's a game that may seem simple on the outside, but has a lot of depth underneath, and the same can be said of darts betting.
Online darts betting seems easy at first, and anyone can visit a darts betting site or load up a bookmaker app on their phone to place some bets on the next big darts tournament. However, those who want to be truly successful in their darts betting and win bets consistently have to be willing to put in some time and effort. Research and data are so important for advanced sports betting, and the key to any successful betting strategy is finding value where you can.
You can calculate the value of any bet quite easily. You basically need to divide 100 by the decimal odds of any bet and see what result you get. For example, if the odds of a player to win a match are 3.00, you divide 100 by 3.00 and get a result of 33.33. That value represents the percentage chance of the player winning the match, according to the bookmaker. So, in this example, the bookie is saying the player has a 33% chance of winning. If you, through research, data, and your understanding of the game, believe that the player actually has closer to a 50% chance of winning, you found a value bet.
Finding value bets and investing in them is a great way to start being more successful on darts betting sites, but there are other tricks and techniques you can use to maximise your winnings. For example, you should always make use of handicap betting in the early rounds when big-name players are involved. In darts, there's a big gulf in class when it comes to the lower ranked players and the big boys. Upsets rarely happen in the early rounds at darts events, so you can boost your odds by using handicap markets to bet on the favourites.
Another sound strategy used by advanced gamblers is to avoid betting on just one site. Even if you have a favourite darts betting site, it makes sense to consider your options and compare the odds elsewhere. Many other sites offer welcome bonuses or sign up offers to new players, and can even offer stronger odds for certain tournaments. For example, one site might offer better-than-average odds for Premier League games, while another site might be more generous in odds for the UK Open. Always compare your options, as even a slight change in odds can result in much bigger winnings.